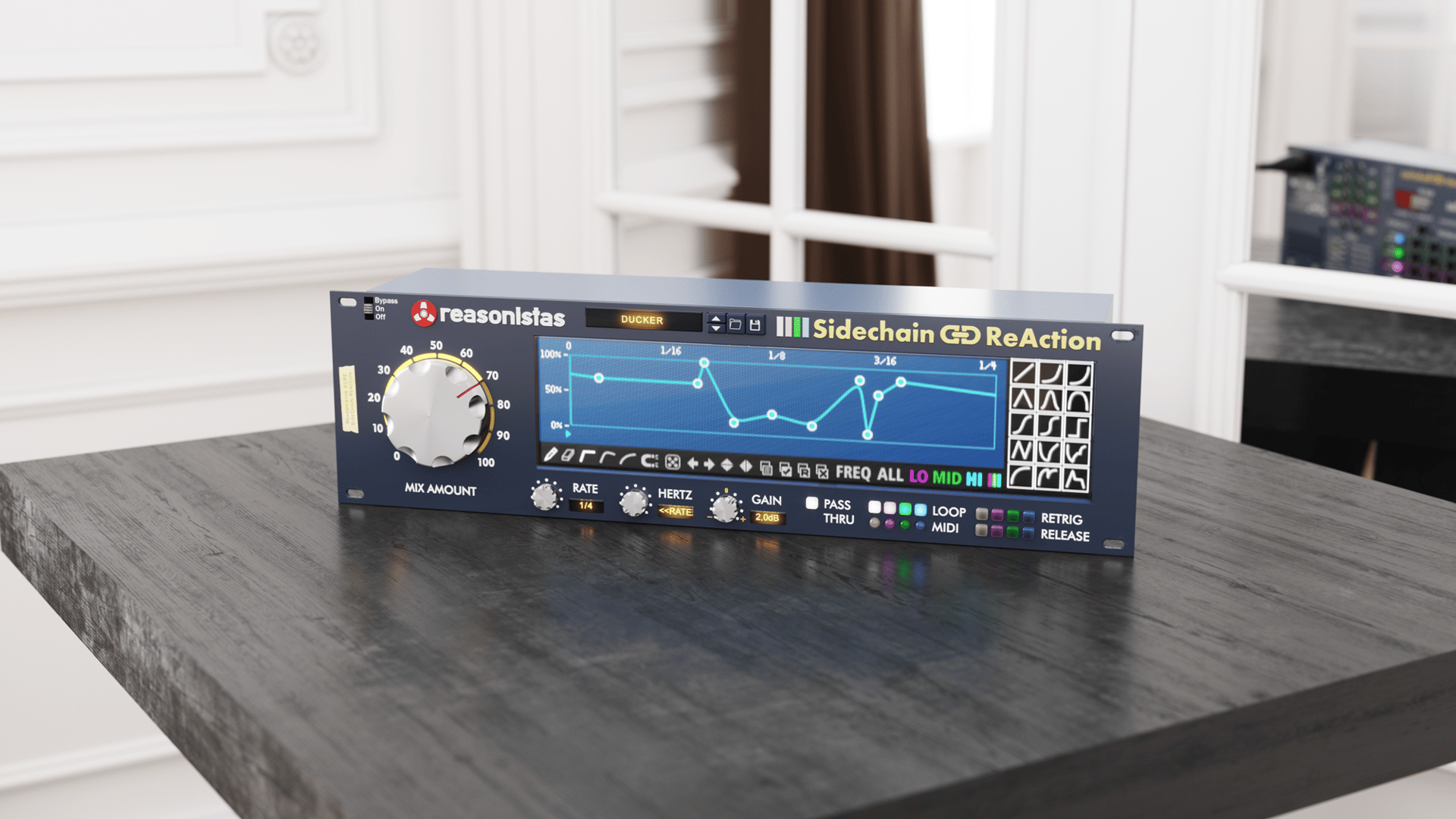 SideChain ReAction (SCRE) is the most advanced yet simplest multiband volume ducker, envelope shaper and band splitter available for Reason.
This RE is absolutely the Swiss Army knife for multiband sidechain work. Seriously, look no further, it's that great. Pick this thing up ASAP!


Ed Bauman
The Most Powerful Sidechain Tool.
SideChain ReAction is a must have tool; a Swiss Army knife of CV modulation and gating/enveloper in the same device. I highly recommend it.


synclab
SideChain ReAction is a must have Tool.
GUI looks fine and it's very simple to use. Sound quality is good, and it does the job as it should be. Price is also really good for the features it have. 10/10, I like it a lot.

Navi Retlav
Realy good for ducking and creative use.
CoreReLation Phase Analyzer (CORE), is the first and only Reason rack extension designed and optimized for detailed phase and stereo imaging analyzation.


This is perfect for users trying to find a RE replacement for Waves S1 Imager. It's a very useful tool.



SKP Sound Design
Thanks for building it.
I thank @reasonistas & @LabOneRecords for bringing us an useful helper for mixing. CoreReLation also helps me to see what I'm doing to the stereo image.

Nicola Alexandra Hajdu
A useful helper for mixing.
CoreRElation is a great Tool. I can only recommend it!! SideChain is next up for trial. (I guess it won't be a long trial period).


King of Chill
CoreReLation is a great Tool!